PCB Teasers: 10/27/13
Had some old 2-axis mini joysticks laying around. They're not really breadboardable, a bit awkward to use, and their pins kept getting bent during my various relocations (they do have a packaging material, but they keep falling out.) Design files and renders after the jump.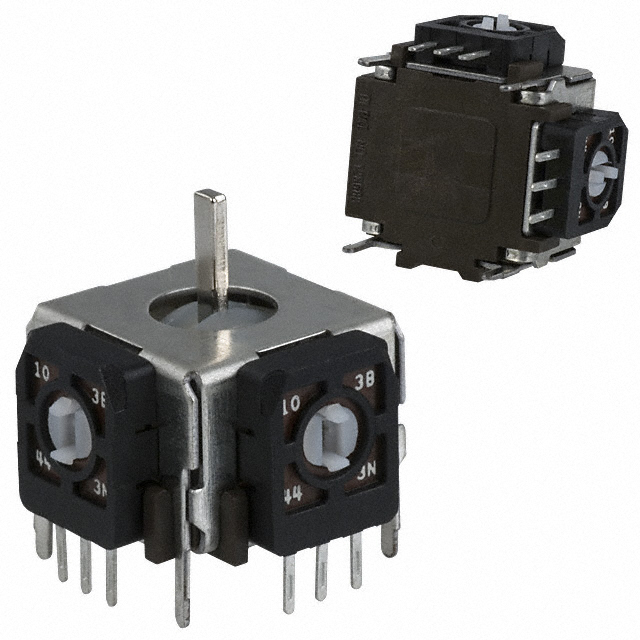 Credit: CTS Electrocomponents
So here's a PCB design for them. And a
KiCAD module library
(just use the dual potentiometer from the default library
devices
).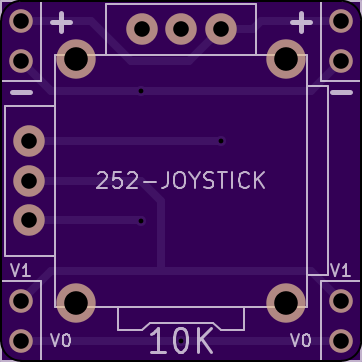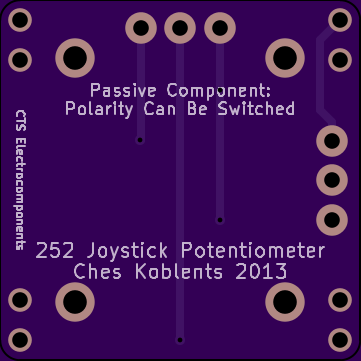 Ches Koblents
October 27, 2013